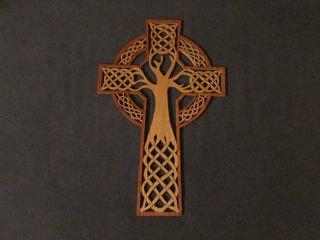 Music is such a wonderful aid to meditation and reflection that I realize the need to help all of us find appropriate music to assist us in this. Obviously there are hundreds  if not thousands of songs and musical pieces out there that would be appropriate so I have tried to post a sampling from different traditions. Please do add your suggestions in the comment section as this is another new resource list for me.
Here are some of the best resources (some outside the box) that I have found in the music area for Lent and Easter.
GIA Publications has a very rich array of music for the season.
Discipleship Ministries has some good music resources for Lent, mainly available as free downloads.
Paul Neeley posts extensively on music resources for all seasons of the church year. Check out his link to Lenten, Holy Week and Easter resources.
Gungor's song "Beautiful Things" is a powerful song of brokenness and transformation
A beautiful Celtic tune "A Lenten Journey"
And a beautiful reflective song from one of my favourite musicians Jeff Johnson
Handel's "Messiah" is now traditionally known as a Christmas piece but was originally written for Easter.
"Te Deum" – 5th Century is attributed to two Fathers and Doctors of the Church, St. Ambrose and St. Augustine and is one the most majestic chants in the Liturgy of the Church.
These Gregorian chants from Assisi are beautiful to listen to as a focus for reflection.
"The St. Matthew Passion", is a sacred oratorio from the Passions written by Johann Sebastian Bach in 1727 for solo voices, double choir and double orchestra, with libretto by Picander. It sets chapters 26 and 27 of the Gospel of Matthew (in the German translation of Martin Luther) to music, with interspersed chorales and arias. It is widely regarded as one of the masterpieces of classical sacred music. If you choose to listen to this make sure you have plenty of time – it is over 2 hours long.
"All Glory Laud and Honour" is the traditional hymn to sing on Palm Sunday.
"The Power of the Cross" – A beautiful reflective hymn for Good Friday.
And another classic – "When I Survey the Wondrous Cross".
"The Old Rugged Cross" – is another old favourite.

 Check Out Other Godspace Resources:
A series on Lent and Creativity:
Get Creative and Play Games for Lent;
Five Ways to Foster Creativity in Kids During Lent
Seven Tips for Creating Sacred Space For Lent
Let's Get Creative – Doodle Your Way Through the Lenten Calendar
Godspace Resources:
Lord Lead Us To Repentance – A Lenten meditation video produced in 2012
Were You There When They Crucified My Lord?  This meditation is designed for Good Friday and does not have music.
An Invitation to Journey –  A short Lenten meditation video 2008
Is This the Fast?  – A Lenten meditation produced in 2008
All our Lenten and Easter resource lists, including FREE downloads can be found here