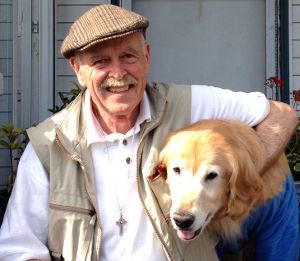 Today I just want to go home. I am missing Tom, I am missing our dog Bonnie and I am missing our "normal" life back in Seattle. I know I am in the right place but it is so hard sitting here watching my mother's life slowly, oh so slowly, ebb away.
Yesterday I changed my airline tickets home, delaying my return for another 10 days. It might need to be delayed again. None of us know how long this dying will take and it is agony for all of us.
I am reminded of the words of the Psalmist:
Psalm 13

For the choir director: A psalm of David.

1 O Lord, how long will you forget me? Forever?
How long will you look the other way?
2 How long must I struggle with anguish in my soul,
with sorrow in my heart every day?
How long will my enemy have the upper hand?

3 Turn and answer me, O Lord my God!
Restore the sparkle to my eyes, or I will die.
4 Don't let my enemies gloat, saying, "We have defeated him!"
Don't let them rejoice at my downfall.

5 But I trust in your unfailing love.
I will rejoice because you have rescued me.
6 I will sing to the Lord
because he is good to me.
When death hovers over a loved one like this the cry of all our hearts is – "how long"? but in the midst I still know that God's love will never fail and I cling to that. I pray each morning and evening for God's peace to rest on my mother and for God's love to engulf her. I know your prayers are with me.