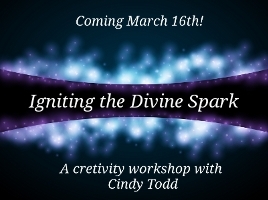 The Mustard Seed rule of life encourages spirituality, sustainability and simplicity and this year we invite you to join us in the exploration of these values.
Join Us For Lent
What are the ordinary everyday activities that make you feel close to God? Is it working in the garden, going for a run or washing the dishes. Lent is only two weeks away. It is a good season to reflect on what draws you into the loving presence of God and learn to nourish these experiences.
So get ready to return to your senses in Lent.
If you live in the Seattle area, join us for a Lenten retreat and take time to reflect and refocus with us. Establish new spiritual disciplines for the season: February 16th at the Mustard Seed House.
Contribute a post to the Godspace series Return to Our Senses in Lent.  We already have an exciting collection of posts ready and Kimberlee Conway Ireton is whetting our appetites with an ongoing series of articles on prayer. You might like to check out her latest contribution Eight Ways of Looking at Water 
No matter where you are in the world you can join us in the study of Return to Our Senses and challenge your friends to participate too. The study guide can be downloaded free from the MSA website. The book itself is available at a special discount price ($15 for a single copy; $12 for 5 or more) until Easter. We hope you will share your experiences with us on Facebook or with a comment on one of the Lenten posts.
Join Us in Igniting the Divine Spark
MSA's entrepreneurial business developer Cindy Todd has just been featured in this TED talk. Cindy's business is featured by the last speaker, Jill Bamburg. starting at 01.03.50 We are excited to have her share her insights and expertise with us in the upcoming workshop Igniting the Divine Spark  March 16th at the Mustard Seed House.  Throughout February and March Cindy and others will post on the MSA blog about creative models that encourage sustainable, local business and the ways that God ignited the divine sparks that gave rise to these. Cindy's workshop will be the culmination of this series. So sign up now for this exciting and instructive event.
April 19th and 20th the entire MSA team will join our friends at the Parish Collective and Seattle School for the Inhabit Conference – The Art of Parish Renewal which also focuses on themes of sustainability and simplicity. We hope that some of you can join us their too.
Join Us In Spirituality of Gardening
The garden is the place where spirituality, sustainability and simplicity connect for many of us. May 18th we hold our annual Spirituality of Gardening Seminar at the Mustard Seed House. This is based on our popular resource To Garden With God. If you do not live in the Seattle area perhaps you would like to get a group of garden enthusiasts together to share stories about your own interactions with God in the garden. If you do please let us know. And stay tuned for other locations that will host this seminar.
Join Us in Australia in June
For our Australian friends who would like to explore these themes in more detail, please consider joining us in Adelaide in June. Tom and I will teach an intensive: Reimagining Faith for Turbulent Times at Tabor College June 17 – 22. There is still space & time to sign up. We will also be in Melbourne and Sydney and would love to have some of our friends join us.
Join us Together with The Overflow Project
The Overflow Project  is an initiative committed to a new way of living, a way of living that breaks down the walls that divide rich and poor. Using a 50-Day Challenge, The Overflow Project helps individuals, groups and churches simplify their lives in order to give generously. Donated funds provide clean drinking water – a vital resource for community and economic development. This year MSA will partner with this important initiative and encourage all of us to simplify our lives, not just for 50 days but as a lifestyle.
Join Us for Our Annual Celtic Retreat.
Save the dates August 10th and 11th for our annual retreat at the site of the future Mustard Seed Village on Camano Island. Here are a couple of links to past retreats if you want to check it out. Celtic Retreat 2011 and from 2012: Celtic liturgy and Lectio Divina and Celtic retreat slide show 
There is much happening here at MSA and we are excited to be able to share these opportunities with you. I do hope that you will be able to join us at some of these events.