This is the second posting of prayers from Light for the Journey. If you use one of these prayers please make sure that you acknowledge the appropriate source.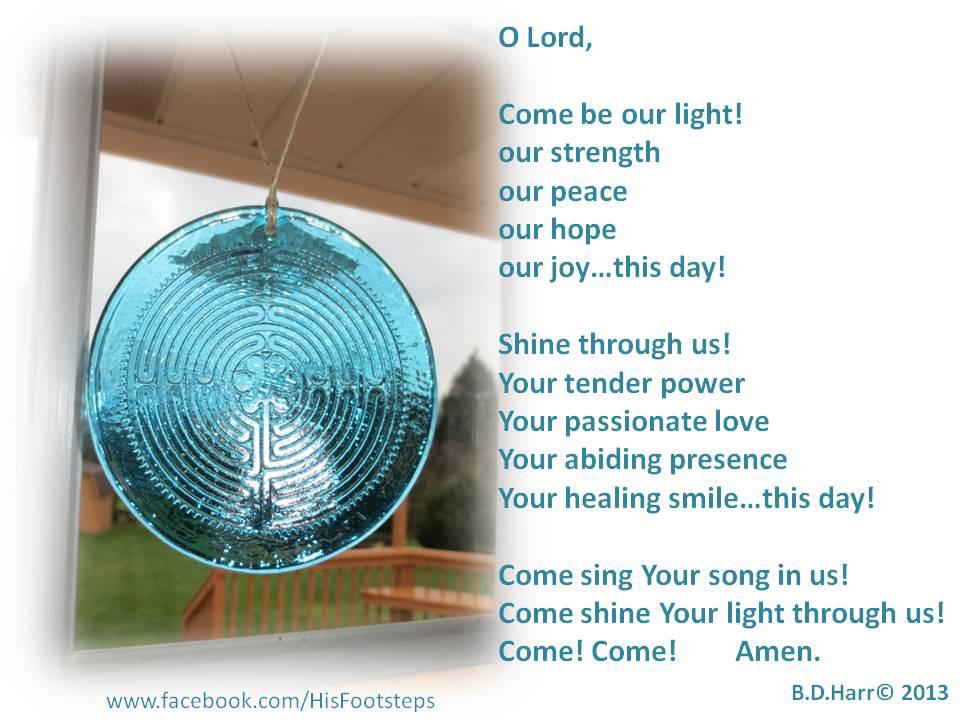 This world would have us believe
that true happiness comes from
possessions,
and those who find contentment
with the simple things of life
are wrong;
yet to such as these you came,
and such as these you sent,
to herald a kingdom
in which to lose all things
is to gain everything,
and where true happiness
comes from the possession
of this,
the knowledge of Jesus Christ
as Lord of our lives.
Lord of creation,
create in us a new rhythm of life
composed of hours that sustain rather than stress,
of days that deliver rather than destroy,
of time that tickles rather than tackles.
Lord of liberation,
by the rhythm of your truth, set us free
from the bondage and baggage that breaks u,
from the Pharaohs and fellows who fail us,
from the plans and pursuits that prey upon us.
Lord of resurrection,
may we be raised into the rhythm of your new life,
dead to deceitful calendars,
dead to fleeting friend requests,
dead to the empty peace of our accomplishments.
In the name of our Creator,
our Liberator
our Resurrection and Life,
we pray, Amen
(from Common Prayer – Liturgy for Ordinary Radicals)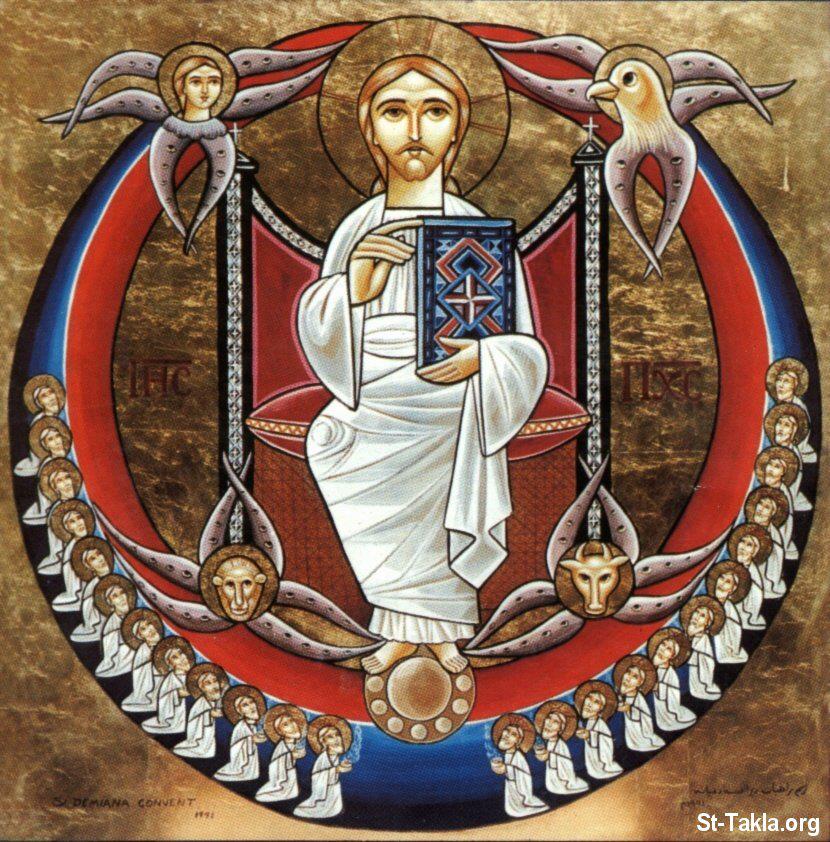 Compline prayer of Thanksgiving from the Coptic Office, Agpeya.
Let us give thanks to the beneficent and merciful God, the Father of our Lord, God and Savior, Jesus Christ, for He has covered us, helped us, guarded us, accepted us unto Him, spared us, supported us, and brought us to this hour. Let us also ask Him, the Lord our God, the Almighty, to guard us in all peace this holy day and all the days of our life.
O Master, Lord, God the Almighty, the Father of our Lord, God and Savior, Jesus Christ, we thank You for every condition, concerning every condition, and in every condition, for You have covered us, helped us, guarded us, accepted us unto You, spared us, supported us, and brought us to this hour.
Therefore, we ask and entreat Your goodness, O Lover of mankind, to grant us to complete this holy day, and all the days of our life, in all peace with Your fear. All envy, all temptation, all the work of Satan, the counsel of wicked men, and the rising up of enemies, hidden and manifest, take them away from us, and from all Your people, and from this holy place that is Yours.
But those things which are good and profitable do provide for us; for it is You Who have given us the authority to tread on serpents and scorpions, and upon all the power of the enemy.
And lead us not into temptation, but deliver us from evil, by the grace, compassion and love of mankind, of Your Only-Begotten Son, our Lord, God and Savior, Jesus Christ, through Whom the glory, the honor, the dominion, and the adoration are due unto You, with Him, and the Holy Spirit, the Life-Giver, Who is of one essence with You, now and at all times, and unto the ages of all ages. Amen.
(posted by Contemplative network)
Your love does not fade
as we choose to walk
a different path,
or listen to voices
persuading us
to put faith aside
and pick up instead
a forbidden fruit.
Your love is constant
and accepting.
Your love is merciful
and forgiving.
Your love is grace-full
and inspiring.
Your love is…
Your love is…
all we are not
and everything you are,
our loving God and King.
You are Lord of each moment.
From our rising to our lying down
you are with us wherever we go,
our travelling companion
accompanying us along the road.
You are Lord of each moment.
In our thinking and conversation
your voice and wisdom are active
in that gentle whisper guiding
in the difficult moments of our lives.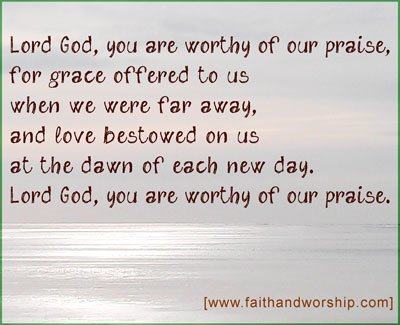 Arise and embrace a new day!
O Master and holy God, who are beyond our understanding: at your word, light came forth out of darkness. In your mercy, you gave us rest through night-long sleep, and raised us up to glorify your goodness and to offer our supplication to You. Now, in your own tender love, accept us who adore You and give thanks to You with all our heart. Grant us all our requests, if they lead to salvation; give us the grace of manifesting that we are children of light and day, and heirs to your eternal reward. In the abundance of your mercies, O Lord, remember all your people; all those present who pray with us; all our brethren on land, at sea, or in the air, in every place of Your domain, who call upon your love for mankind. Upon all, pour down your great mercy, that we, saved in body and in soul, may persevere unfailingly; and that, in our confidence, we may extol your exalted and blessed Name, Father, Son, and Holy Spirit, always, now and forever. Amen.
(Contemplative network)