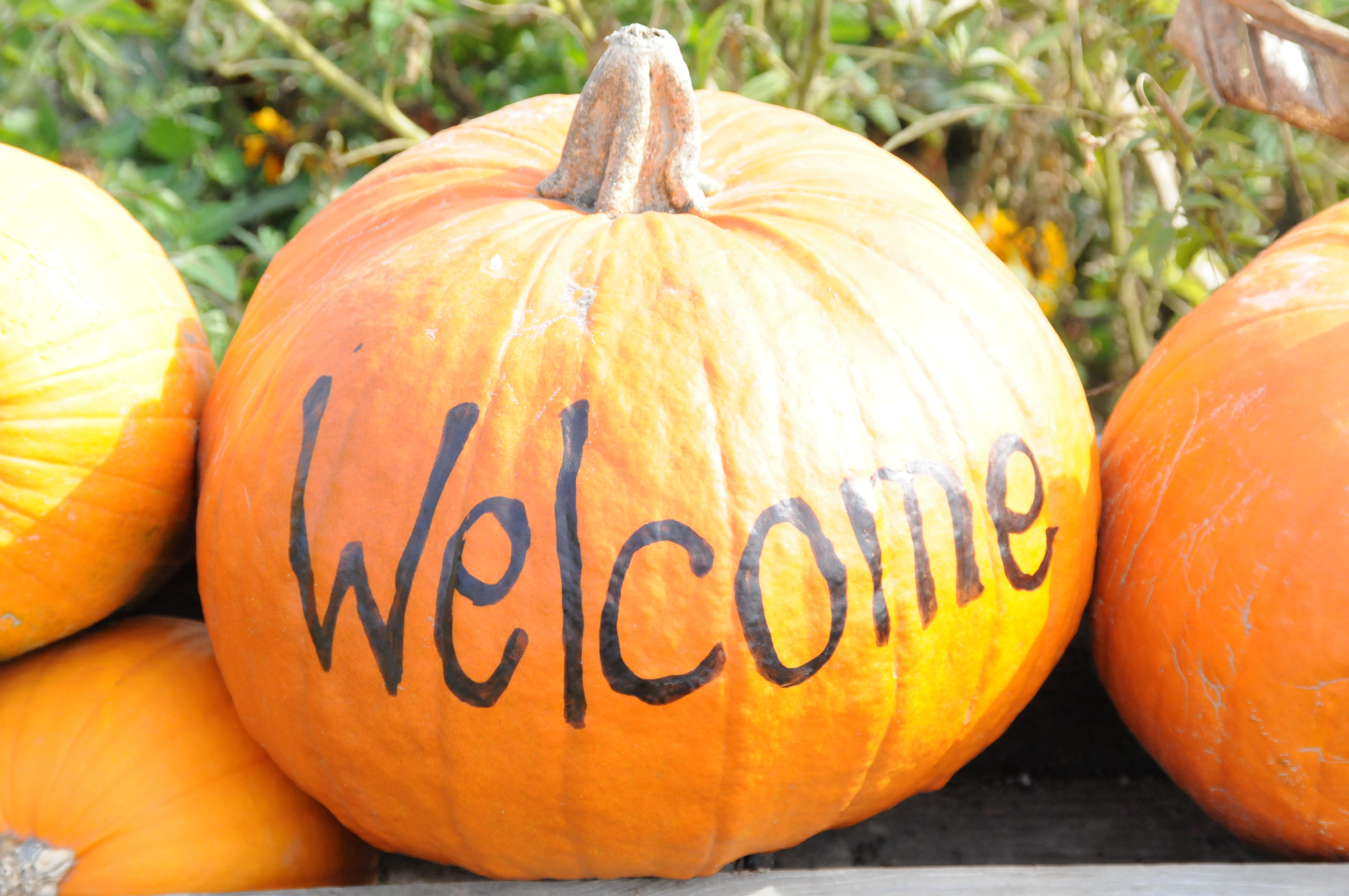 It has been very cold here in Seattle for the last few days and we have been enjoying one of my favourite winter soup recipes. This is a very inexpensive and nutritious soup that I often make in large quantity so that we can enjoy it throughout the week. I have adapted and combined ingredients from several recipes to come up with this one. Unfortunately we rarely have enough winter squash in our own garden. I like to use Queensland Blue or other sweet dry pumpkin. Butternut, acorn or whatever is your favourite will work just as well. Also you might like to add the stock slowly – consistency will depend on what type of pumpkin or winter squash you use. If you like a really thick soup you may not want to add as much liquid. Enjoy and welcome friends to your table to enjoy it with you.
===============
Curried Pumpkin Soup Recipe
INGREDIENTS:
– 2 each garlic, peeled
– 1 onion, peeled and quartered
– 2 tablespoons olive oil
– 4-5 lbs pumpkin
– 4 cups chicken or vegetable stock
– 2 teaspoons hot curry powder
– 1 teaspoon turmeric
– Pinch of cayenne or chipotle
– Pepper
– 1 1/2 teaspoons salt
– Freshly ground pepper
– 1/4 cup pumpkin seeds, shelled raw
– 2 tablespoons chopped flat-leaf parsley
– 1 teaspoon ground cumin
– 2 cans lite coconut milk
– 1 1/2 cup dry white wine
– 2 cups dry black beans, cooked for 1 hour
METHOD:
1. Soak beans overnight in large saucepan. Cook until soft (about 1 hour). Set aside.
2. Place garlic in a food processor and pulse until finely chopped. Set aside. Place jalapeno in food processor and pulse until finely chopped.
3. Slice pumpkin in large wedges, remove seeds & string. Place on a lightly oiled baking sheet cut side down. Bake at 350 until the flesh is fork tender (about 1 1/2 hours). Peel pumpkin and puree half pumpkin. Cut remainder into small chunks. At the same time, cut onions into wedges, coat with oil and bake until brown and soft – about 1 1/2 hours. Set aside. Add onion to food processor. Pulse until fine. Alternatively, dice onion and cook in large stock pan until translucent.
4. Add all remaining ingredients except pumpkin seeds & parsley to the stock pan. Bring to boil, reduce heat and cook about 8 minutes.
5. Meanwhile, in a small sauté pan, heat remaining tbsp. of olive oil over medium-high heat. Add pumpkin seeds and remaining 1/2 t salt and cook for about 30 seconds, shaking pan constantly to prevent burning, until all the seeds have popped. Remove from heat and add parsley.
6. Stir puree back into the soup. Adjust seasonings, and stir in the cream or yoghurt, if desired. We love to serve it with a big dollop of Greek yoghurt. Garnish with roasted pumpkin seeds.
SERVINGS: 12
===============