I just realized that it is two weeks since I last posted prayers from Light for the Journey and thought it was time to remedy that. Because there have been so many posted I will break this into two posts. The second should go up on Friday.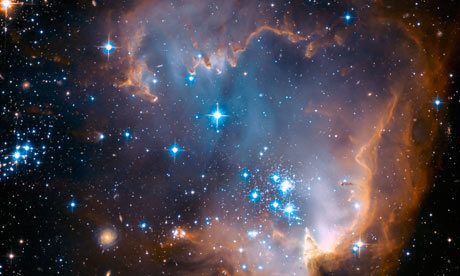 O God, by the leading of a star
you manifested your only Son to the Peoples of the earth:
Lead us, who know you now by faith,
to your presence, where we may see your glory face to face;
through Jesus Christ our Lord,
who lives and reigns with you and the Holy Spirit,
one God, now and for ever.
Amen. (Contemplative network)
——————————————–
God pierce our hearts with your love,
Break them open into greater capacity,
Break them open ,
That we might hold more of the world's suffering and joy,
That we might share more of the world's despair and hope.
Lord break our hearts,
As we stand in the gap between what is and what could be,
Break our hearts open
To a largeness that holds the possibility of a better future for all the world's people.
(Christine Sine)
———————————-
Dear Jesus, as You led the Magi to You by the light of a star,
please draw us ever closer to You by the light of Faith.
Help us to desire You as ardently as they did.
Give us the grace to overcome all the obstacles that keep us far from You.
May we, like them, have something to give You when we appear before You.
Amen.  (The Contemplative Network)
—————————————-
Another beautiful Celtic prayer
GOD WITH ME LYING DOWN
God with me lying down,
God with me rising up,
God with me in each ray of light,
Nor I a ray of joy without him,
Nor one ray without him.
Christ with me sleeping,
Christ with me waking,
Christ with me watching,
Every day and night,
Each day and night.
God with me protecting,
The Lord with me directing,
The Spirit with me strengthening,
Forever and forevermore,
Ever and evermore, Amen.
Chief of chiefs, Amen.
—————————————————
Yesterday evening, I (Micha Jazz) sat chatting with a dear friend facing challenging times, and they spoke of the encouragement of maintaining hope. I found this prayer for Hope which I offer to us all today, regardless of circumstance, aware that without hope we lose all sense of direction and purpose.
A Prayer for Hope
Heavenly father, I am your humble servant,
I come before you today in need of hope.
There are times when I fell helpless,
There are times when I feel weak.
I pray for hope.
I need hope for a better future.
I need hope for a better life.
I need hope for love and kindness.
Some say that the sky is at it's
darkest just before the light.
I pray that this is true, for all seems dark.
I need your light, Lord, in every way.
I pray to be filled with your light from
head to toe. To bask in your glory.
To know that all is right in the world,
as you have planned, and as you want
it to be.
Help me to walk in your light, and live
my life in faith and glory.
In your name I pray, Amen.