Today's post in the series Let Us Wait As Children Wait is written by Lynne M Baab.  Lynne is the author of numerous books, including Sabbath Keeping, Friending  and  Joy Together: Spiritual Practices for Your Congregation. She is a Presbyterian minister who teaches pastoral theology in Dunedin, New Zealand.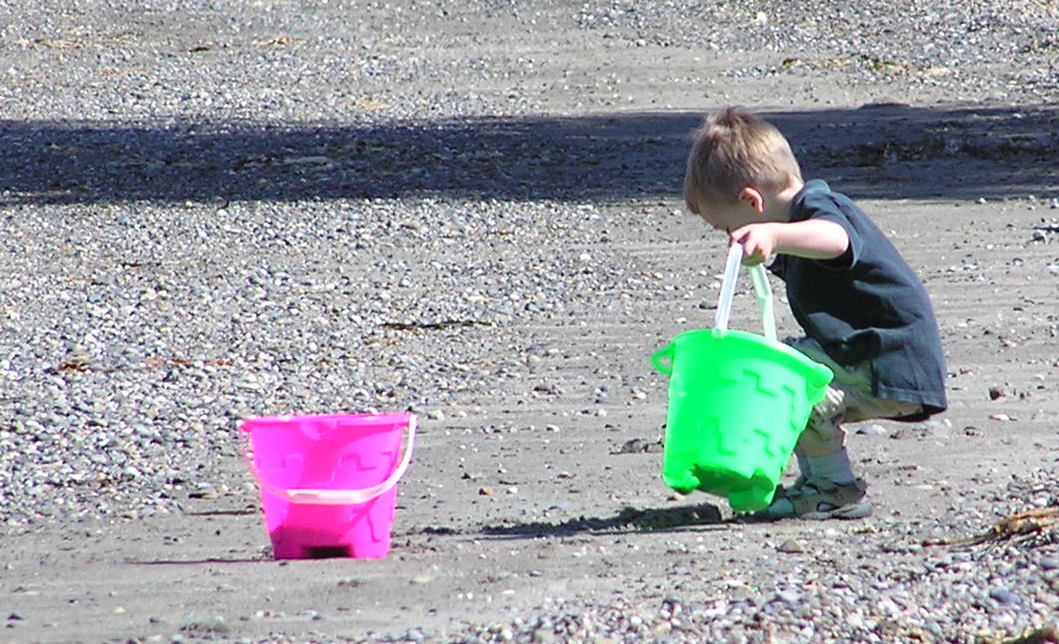 My father was a pilot in the U.S. Air Force, and we moved 12 times in my first 15 years. Almost all the moves took place in the summer. We would arrive at our new home a week, a month or even two months before the school year started.
It was hard to find new friends in the summer. In the absence of friends to play with, the days and weeks and months of summer in a new place seemed endless. I knew I would make friends once school started. I knew there had to be girls like me somewhere in my neighborhood who would be willing to play with me. I knew I wouldn't be lonely forever.
But it was hard to wait. I played with my brother. I visited the library and checked out stacks of books. In elementary school I played with dolls on my own, and in junior high school I swam at the pool by myself. And I waited.
Early in my life I learned the skills needed to make new friends. I had to. Those skills were essential to the gypsy life the U.S. military gave us. I learned quite young that if I didn't want to be lonely, I had to force myself to reach out to others. And I learned that reaching out usually paid off. So as I waited each summer, I wasn't afraid that I would be lonely for the whole next year. I wasn't afraid that the loneliness would last forever.
But those long hot days often felt endless. As a fairly young child, I learned to feel the signs that summer was drawing to a close. Even when the August days were hot at noon, I could sense that the days were getting shorter and the nights cooler. When I felt those changes coming, I knew my loneliness would soon end.
Years later, when my children were elementary school students, and then young teenagers, I often found myself depressed in the summer. One summer day my younger son blurted out to me, "Of course summers are hard for you. You moved so many times as a child during summer, and you were so lonely when you got to the new places. Of course those memories influence your summers now." I gaped at him, astonished at his wisdom as a twelve or thirteen year old.
But I don't remember being depressed during those endless summer days of childhood. I remember being bored and frustrated. I remember getting tired of playing with my brother. I remember the need for endurance and inner strength for the waiting. I remember that I felt certain I would be able to make friends once school started.
The waiting I experienced most summers as a child sheds some light on the waiting we experience as we anticipate our final adoption as children of God and the redemption of our body and soul. We wait with a combination of certainty and frustration. In Christ, our future is secure. But the waiting is sometimes really, really difficult. Endurance and inner strength matter.
Each of us has to discover the places where we gain the resources that nurture endurance and inner strength. For me it's mostly prayer: out loud intercessory prayer with my husband and others, prayers of thankfulness, and various forms of silent prayer such as examen, lectio divina and centering prayer. The Sabbath and the Psalms also play a big role in helping me find endurance and inner strength in Christ. Where do you draw near to God and find endurance and inner strength for the waiting? Go there often.