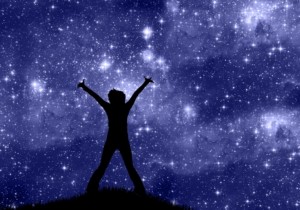 Today's contribution is for the  Lord Teach Us To Pray series.
Joy Wilson is the author of Uncensored Prayer: The Spiritual Practice of Wrestling with God, teaches her book on-line, and writes for Provoketive Magazine.  She has a passion for prison ministry, and is an advocate for middle-aged and senior women, and anyone who suffers from depression. Joy's website is joyleewilson.org and you may contact her at joyleewilson@gmail.com.
I'm a morning person.  Always have been.  Since I work at home as a writer and on-line instructor, I can sleep in as late as I want, but my husband has to get up at 5:30 AM, so I set the alarm clock every night.  But it rarely rings, because most days I wake up naturally before then.
The first thing I do is make coffee and feed the six cats and two dogs while it brews.  Then with a steaming mug of black Starbucks, I give God my full attention.
I've heard prayer described as talking to God and meditation as listening to God.  I think both of those are inaccurate.  Meditation is listening for God, whether we hear Him or not.  Prayer is talking with God; words are optional.  Talking with God without words?  That isn't a conversation, is it?  God thinks it is.
And the Holy Spirit helps us in our weakness.  For example, we don't know what God wants us to pray for.  But the Holy Spirit prays for us with groaning that cannot be expressed in words.  And the Father who know all hearts know what the Spirit is saying, for the Spirit pleads for us believers in harmony with God's own will  Romans 8:26-27 (NASB).
Did Jesus ever pray without words?  I think he did.
One of those days Jesus went out to a mountainside to pray, and spent the night praying to God  Luke 6:12 (NIV).
There were several reasons he did this.  First, he had a very important decision to make the following day, and wanted God's advice.  Jesus was listening for God.
When morning came, he called his disciples to him and chose twelve of them, whom he also designated apostles  Luke 6:13 (NIV).
Second, he needed a break from the crowds.  He had "one of those days" a lot.
Jesus said, 'You faithless and corrupt people!  How long must I be with you and put up with you? Luke 9:41 (NLT).
Even Jesus got cranky when he was too tired.
Third, he wanted to spend some time talking with his Dad – sharing about what was happening, venting about his dense disciples and having to deal with the Pharisees, bouncing ideas back and forth.
And then I think part of the time the two of them sat together in companionable silence, just enjoying each other's company.
"Be still, and know that I am God"  Psalm 46:10 (NIV).
What does that have to do with prayer?  Luke 6:12 says Jesus "spent the night praying to God," but he didn't have to talk all the time for God to hear him.  Words aren't always necessary for communication.  There, in the quiet of the night, God heard his son's deep need for rest and restoration, and answered it by giving him peace.
Remember skinning your knee as a child, and running, crying to your Mom or Dad?  All you wanted was to be held.  All they had to do right then was hug you to make things better.  Have you ever cried out, "Oh God help me!" when you hurt really bad, and perhaps heard nothing in reply, but felt comforted which, at the moment, was even more important than answers or solutions?  Nothing else needed to be said.  Perhaps nothing else could be said.
Have you ever walked in the woods, looked up at the stars, or held a sleeping baby and sensed the presence of God?  You and the Lord shared that sacred moment together.  That was prayer, too.
God doesn't have rules about prayer; we do.  God says, "Come as you are.  I already know what you think, so say whatever you want.  I already know how you feel, so it's OK to scream at me or crawl up into my lap in silence.  Just reach out.  I'm here."
"And if you don't want to talk, that's fine.  I may not talk, either."