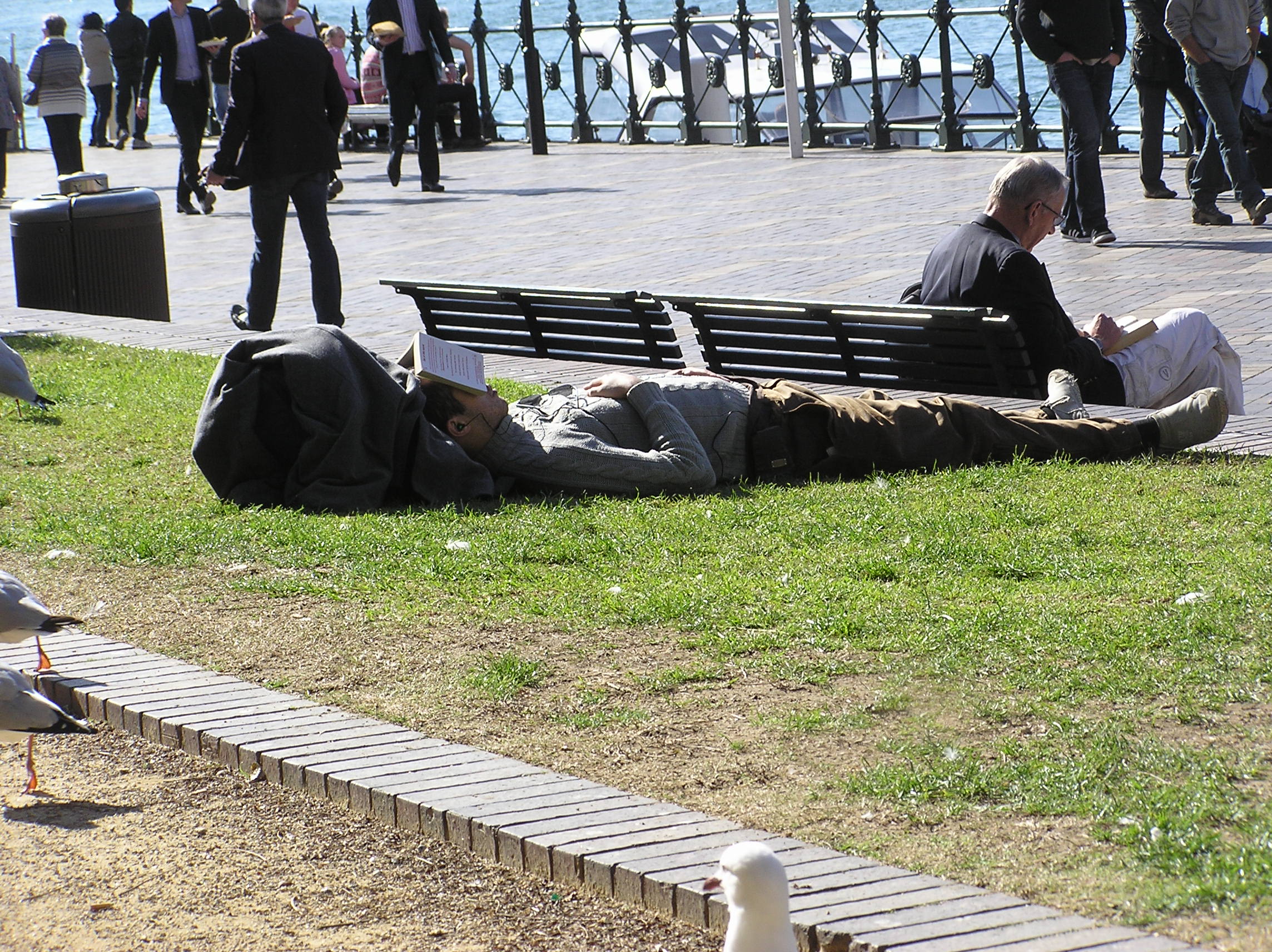 Saturday morning here in Sydney and our time in Australia is almost at an end. Tomorrow we celebrate my mother's 89th birthday then get ready to head home to Seattle on Tuesday. This is that bitter sweet time of any visit like this – longing to be home yet hating to leave.
During our visit I have reread Soul Feast by Marjorie Thompson, a great book for a break like this because it is one that invites much reflection and contemplation. Part of what really impacted me this time is her understanding of contemplative prayer as absorption in loving God with our whole being …resting in God and allowing the Spirit to fill and move us as God wills… God calls us to the radical trust of rest. (Kindle 718)
It is that phrase the radical trust of rest that has really caught my attention. In a world of noise and busyness where performance and consumption are the measurement of our success, rest has little significance. Some of us recognize our need for Sabbath rest but don't quite know how to accomplish it – a whole day set aside to enjoy God, friends and God's creation seems like an extravagant waste of time. And indeed it is. The rest of God is so counter to our culture. It is so resisted by our society and often laughed at by our colleagues…even within the church.
Yet I am more convinced than ever that we cannot enter fully into the presence of God unless we do so in a place of rest. It is only in the place of rest that we can give God our full attention.
To learn to love God with our whole being and allow that love to absorb our attention to the exclusion of all else requires the radical trust of rest. Unless we can let go of our busyness, not just in our activities but in the inner turmoil of our minds, we will never find true intimacy with God. And that letting go requires a lot of trust. We must trust that God's purposes will be accomplished even if we are not frenetically busy. We must trust that God still loves us even when we sit doing nothing more than appreciating him and praising him. And it means trusting that the God who loves us far more deeply and passionately than we can ever imagine longs to hold us close in the quietness and peace of rest.