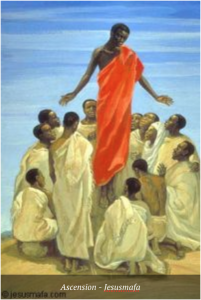 Today is Ascension Day, but like many of us I am already thinking about Pentecost in 10 days time. Then we celebrate the coming of the Holy Spirit, though for many churches it has become a day of prayer for peace. The following prayer came to me this morning as I thought about these two celebrations and the amazing impact on our world of Christ's ascension, the coming of the Holy Spirit and our heart burning desire to see God's peace come in our world.
Peace O Lord to all whose lives entwine with ours,
Peace to all who walk this earth with us.
Peace to friend and to stranger, to neighbours near and far,
Peace to all who struggle,
Peace to the lost, the broken and the hurting.
Peace from the Christ who has redeemed and saved us,
Peace from the One who sits at the right hand of God,
An advocate for all God's children,
May we follow him into the new creation and join him in making all things whole.
Last year I spent time reflecting on these two events as well and thought I would repost that reflection here too.
Jesus Christ ascended into heaven
First born of a new creation
Marking the way with his blood
Shining as a light for all to see
An advocate in heaven
Now at the right hand of God
Holy Spirit descended from above
Indwelling presence of God
Opening our hearts to the Good News of Christ
Leading us into all truth
An advocate within
Forever with all who are called by God's name